Podiatry and Chiropody
IMPORTANT NOTICE
COVID 19
WE ARE OPEN THROUGHOUT THIS SECOND LOCKDOWN.
All our clinicians are  degree educated and  HCPC and SOP Registered and all with previous NHS experience.
We our following government outlines for the control of the virus including client distancing,  timely deep surface cleans along with other placed measures and normal strict infection control procedures and protocols.  We also follow the guidelines issued by our governing body the 'College of Podiatry'.    Full personal protective equipment will also be used when needed.
We trust like ourselves all our clients are following recently released guidelines on the Corona virus (COVID-19).
We would like to reassure our clients that although we already adhere to strict infection control procedures and protocols we are also maintaining timely deep surface cleans along with other placed measures.
Please do not attend clinic if showing any signs of covid-19 / being in contact with someone who is.
We are asking clients to come when possible on their own.
To use alcohol gel hands on arrival and departure with the gel provided by us.
Use card payment.
No refreshments will be served.
Clients will be treated in disinfected treatment rooms with minimal contact with anyone except clinician.
Clinicians will be demonstrating full personal protective equipment including a mask.
Please rest assured we are doing everything possible to keep everyone safe, if you have any concerns or need advice and guidance please call or email, a clinician is on hand to help.
The clinic is warm and relaxing  and we offer refreshments to all our clients on arrival of your appointment. Two spacious and modern clinic rooms are available; where the highest of clinical protocols are adhered to.
We specialise in Nail Surgery,  Nail Reconstruction, Swift verruca treatment and Bio mechanics  get in touch to find out more.
All Practitioners belong to the Society of Chiropodists and Podiatrists, and are registered with Health and Care Professions Council (HCPC).
As we are all top practitioners within our field, all clients will leave the clinic happy in the knowledge that they have received the highest quality of care. Within the clinic we aim to deal with the assessment, diagnosis and treatment of a wide variety of conditions affecting the foot and lower limb.
Allerton Foot Clinic is situated in the popular and vibrant area of Liverpool, Allerton Road.
It is easily accessed by public transport (bus stop situated right outside), with parking available within the residential area.
Allerton Foot Clinic
49a Allerton Road
Allerton,  Liverpool
L18 2DA
The clinic is open all day Saturday with a late night Tuesday, appointments are not always necessary, though advisable.
Monday           09.20 – 7.00
Tuesday           09.20 – 3.00
Wednesday   11.00 – 3.00
Thursday        09.20 – 4.00
Friday               09.20 – 2.00
Saturday         10.00 – 4.00
Sunday             Closed
* Home visits are available.
So, if you are looking for a Chiropodist in Liverpool, or Merseyside, feel free to get in touch -Email: Admin@allertonfootclinic.co.uk
Please note that for all new clients we require a FULL payment of £38 on booking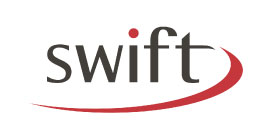 Find out about Swift – a breakthrough treatment for warts and stubborn verrucas
Treatment Overview from Emblation on Vimeo.
See what our clients say about us on Google;
This was my 1st visit today, very friendly and professional staff. My treatment was excellent and the lady was very knowledgeable and explained everything she was doing. I would highly recommend

anyone who requires 1st class treatment to make an appointment. I am now walking pain free.

read more
Pam Schlueter
14:08 19 Nov 16
Very professional, extremely friendly and treatment was brilliant, instant relief. Wouldn't go anywhere else highly recommend here 100%. Thanks again.
Daniel Jacobson
17:15 12 Dec 15
Professional and friendly service. Wouldn't go anywhere else. I highly recommend it!
Lynn Andrews
08:38 24 Oct 15
The girls have worked magic on my feet no more dry cracked heels for me, fabulous place with fabulous treatment
Hulk table jennions Jennions
05:55 24 Oct 15
Excellent treatment by Claire.
Chris Jennions
05:56 24 Oct 15
My first visit to this outstanding practise was an excellent, pain-free experience (even when it came to the bill!). The staff are lovely and everyone is so knowledgeable and professional. Marie, the

podiatrist, was very thorough and reassuring and prescribed some superb orthotics to help resolve a postural issue. The surgery is equipped to the highest standards and is spotlessly clean. Highly recommended. You even get a cup of tea/coffee - never had that elsewhere!

read more
Howard Winik
13:32 28 Apr 17
I would like to thank Marie who booked me in for an appointment at Allerton foot clinic A very warm welcome and excellent service my feet feel marvellous I would also like to recommend this clinic

for any of your foot problems Thank you Marie

read more
Jeff Fleet
12:30 13 May 17
Fantastic service, friendly and professional. Claire was my podiatrist and after being told I needed foot surgery by a different company which was very expensive, Claire looked at my nail and sorted

it right out without the need for surgery. I am so pleased, I will definitely be changing my regular podiatrist to Claire. Thank you

read more
pauline davies
07:18 23 Mar 17
Had a brilliant treatment the other day.. Claire & Marie are lovely! Such a relaxed warm environment in the clinic and made to feel very comfortable. Will definitely be back! x
Brittany Omahony
09:53 09 Mar 17
Fantastic! My feet feel amazing. Marie couldn't have been any more helpful.
Jacqueline Henesy
03:46 24 May 17
Brilliant service, I can't rate the staff highly enough I'd recommend anyone with sore feet to visit here! Thank you.
Mike Smith
20:59 24 Oct 17
Called for an appointment and was seen same day. Had surgery on ingrown toenail two weeks ago, they made a great job of it. Lovely place, lovely people, had a good laugh with staff during the op,

really put me at ease!! Coffee and biscuits too, highly recommend.

read more
timmy dog
22:05 07 Nov 17
Have been seeing Marie for years and cannot fault her services. I even make a point of travelling from London to see her. Her treatments last for months so well worth the money, which are great

prices anyway. Always friendly and takes the time to get to know you. Would really recommend.

read more