Podiatry and Chiropody
IMPORTANT NOTICE
COVID 19
WE ARE OPEN THROUGHOUT THIS THIRD LOCKDOWN.
All our clinicians are  degree educated and  HCPC and SOP Registered and all with previous NHS experience.
We our following government outlines for the control of the virus including client distancing,  timely deep surface cleans along with other placed measures and normal strict infection control procedures and protocols.  We also follow the guidelines issued by our governing body the 'College of Podiatry'.    Full personal protective equipment will also be used when needed.
We trust like ourselves all our clients are following recently released guidelines on the Corona virus (COVID-19).
We would like to reassure our clients that although we already adhere to strict infection control procedures and protocols we are also maintaining timely deep surface cleans along with other placed measures.
Please do not attend clinic if showing any signs of covid-19 / being in contact with someone who is.
We are asking clients to come when possible on their own.
To use alcohol gel hands on arrival and departure with the gel provided by us.
Use card payment.
No refreshments will be served.
Clients will be treated in disinfected treatment rooms with minimal contact with anyone except clinician.
Clinicians will be demonstrating full personal protective equipment including a mask.
Please rest assured we are doing everything possible to keep everyone safe, if you have any concerns or need advice and guidance please call or email, a clinician is on hand to help.
The clinic is warm and relaxing  and we offer refreshments to all our clients on arrival of your appointment. Two spacious and modern clinic rooms are available; where the highest of clinical protocols are adhered to.
We specialise in Nail Surgery,  Nail Reconstruction, Swift verruca treatment and Bio mechanics  get in touch to find out more.
All Practitioners belong to the Society of Chiropodists and Podiatrists, and are registered with Health and Care Professions Council (HCPC).
As we are all top practitioners within our field, all clients will leave the clinic happy in the knowledge that they have received the highest quality of care. Within the clinic we aim to deal with the assessment, diagnosis and treatment of a wide variety of conditions affecting the foot and lower limb.
Allerton Foot Clinic is situated in the popular and vibrant area of Liverpool, Allerton Road.
It is easily accessed by public transport (bus stop situated right outside), with parking available within the residential area.
Allerton Foot Clinic
49a Allerton Road
Allerton,  Liverpool
L18 2DA
Monday           CLOSED
Tuesday           09.40 – 3.00
Wednesday   09.40 – 3.00
Thursday        09.40 – 3.00
Friday               09.20 – 2.00
Saturday         10.00 – 4.00
Sunday            CLOSED
* Home visits are available.
If you are looking for a Chiropodist in Liverpool, or Merseyside, feel free to get in touch -Email: Admin@allertonfootclinic.co.uk
Please note that for all new clients we require a FULL payment of £40 on booking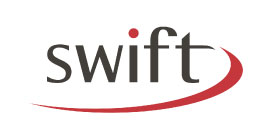 Find out about Swift – a breakthrough treatment for warts and stubborn verrucas
Treatment Overview from Emblation on Vimeo.
See what our clients say about us on Google;
This was my 1st visit today, very friendly and professional staff. My treatment was excellent and the lady was very knowledgeable and explained everything she was doing. I would highly recommend

anyone who requires 1st class treatment to make an appointment. I am now walking pain free.

read more
Pam Schlueter
14:08 19 Nov 16
Very professional, extremely friendly and treatment was brilliant, instant relief. Wouldn't go anywhere else highly recommend here 100%. Thanks again.
Daniel Jacobson
17:15 12 Dec 15
Professional and friendly service. Wouldn't go anywhere else. I highly recommend it!
Lynn Andrews
08:38 24 Oct 15
The girls have worked magic on my feet no more dry cracked heels for me, fabulous place with fabulous treatment
Hulk table jennions Jennions
05:55 24 Oct 15
Excellent treatment by Claire.
Chris Jennions
05:56 24 Oct 15
My first visit to this outstanding practise was an excellent, pain-free experience (even when it came to the bill!). The staff are lovely and everyone is so knowledgeable and professional. Marie, the

podiatrist, was very thorough and reassuring and prescribed some superb orthotics to help resolve a postural issue. The surgery is equipped to the highest standards and is spotlessly clean. Highly recommended. You even get a cup of tea/coffee - never had that elsewhere!

read more
Howard Winik
13:32 28 Apr 17
I would like to thank Marie who booked me in for an appointment at Allerton foot clinic A very warm welcome and excellent service my feet feel marvellous I would also like to recommend this clinic

for any of your foot problems Thank you Marie

read more
Jeff Fleet
12:30 13 May 17
Fantastic service, friendly and professional. Claire was my podiatrist and after being told I needed foot surgery by a different company which was very expensive, Claire looked at my nail and sorted

it right out without the need for surgery. I am so pleased, I will definitely be changing my regular podiatrist to Claire. Thank you

read more
pauline davies
07:18 23 Mar 17
Had a brilliant treatment the other day.. Claire & Marie are lovely! Such a relaxed warm environment in the clinic and made to feel very comfortable. Will definitely be back! x
Brittany Omahony
09:53 09 Mar 17
Fantastic! My feet feel amazing. Marie couldn't have been any more helpful.
Jacqueline Henesy
03:46 24 May 17
Brilliant service, I can't rate the staff highly enough I'd recommend anyone with sore feet to visit here! Thank you.
Mike Smith
20:59 24 Oct 17
Called for an appointment and was seen same day. Had surgery on ingrown toenail two weeks ago, they made a great job of it. Lovely place, lovely people, had a good laugh with staff during the op,

really put me at ease!! Coffee and biscuits too, highly recommend.

read more
timmy dog
22:05 07 Nov 17
Have been seeing Marie for years and cannot fault her services. I even make a point of travelling from London to see her. Her treatments last for months so well worth the money, which are great

prices anyway. Always friendly and takes the time to get to know you. Would really recommend.

read more
Hannah Dee
14:45 11 Nov 17
Marie is a really lovely lady. I highly recommend. My feet are great
Patrick Clark
15:25 15 Nov 17
Had my verruca sorted in no time the girls are fab. The swift hurt a little but it was worth it to have my feet back in tip top shape.
Conor Anderson
07:05 18 Apr 18
Amazing service. Started having problems with my two big toes after wearing shoes too small for a festival. I've never known pain like it, my first visit with Claire and she sorted them straight

out. Then whenever they have flared up again I've got an appt really quick and she's worked her magic every time, it's like having brand new toes! So professional and friendly. Lovely calming office and claire really knows her stuff! HIGHLY reccomended!!

read more
Emily Emily
14:32 22 Apr 18
I visited Allerton Foot Clinic for the first time today and can certainly recommend them to anyone looking for a Chiropodist. I was greeted by a very friendly receptionist who offered me a drink

whilst waiting to see the Chiropodist (Marie)...when Marie invited me into the private room, she was warm and friendly and was very down to earth which I like. My feet are in decent enough condition but they did need a little bit of a M.O.T. due to wearing Steel cap boots for 16 hours a day, in fact my nails had grown that long and were curling under my toes that when i walked barefoot on my bathroom it sounded like a racehorse tap dancing on laminate flooring. Marie not only cut my nails and give my feet a rub...removing any hard skin. The whole experience was done in a professional manner with just the correct amount of banter. I actually walked out of the clinic and felt that i could run a mile in 3 minutes my feet felt that good. I have already made my next appointment and certainly urge anyone thinking of visiting to stop thinking and go ahead with making an appointment. HIGHLY RECOMMENDED!!

read more
Andrew Lawrenson
11:50 27 Apr 18
My first visit here today,following a recommendation from a friend. Very professional but friendly service from Karen (receptionist)& Claire (podiatrist). Painless treatment, would highly recommend.

Thank you ?

read more
Annette Maguire
11:51 02 May 18
110% recommend for any foot issue. Marie is fabulous, so welcoming and friendly! Pleased with my results, booked in for toenail reconstruction, so excited to show off my feet. Thank you Marie!
roisin naylor
13:53 13 Jul 18
Hi, my son was really suffering with verruca's after trying numerous different ways of removing them I heard about Swift Therapy. Two session later and the verruca's were virtually gone. Claire was

fantastic as was the receptionist. Claire made my son feel at ease throughout. I would definitely recommend this Clinic and Swift therapy for anyone struggling with painful verruca's x

read more
Michelle Robb
08:19 30 Jul 18
This clinic is fantastic and I would highly recommend it, very welcoming staff and I was even offered a cup of tea whilst I was having my treatment. 5*
Kieran Taylor
16:33 01 Aug 18
Marie has been looking after me for a while and it's always the best service. I have had nail reconstruction twice, the first one lasted for well over six months which was incredible. So pleased with

how it looks, natural and gives you confidence when poolside on holiday. I am now going to get my dry heels under control, Marie always gives the best advice so I'm confident they will be perfect in no time.

read more
Jane Price
08:05 23 Sep 18
After four Swift and painful visits my 6 year old verrucas (4 of the pesky things) have GONE - whoop whoop! Worth every minute and penny. Patience is key because the difference between session 3 and

4 was the most dramatic. Not as much to see between sessions 1 and 3. I had tried everything going and was feeling so despondent about ever getting rid of them - maybe that was why I knew I had to invest for the longer term. Thank you to Claire, Marie and all the staff who are so lovely and passionate about our feet ? ?

read more
Jane Rutt-Howard
11:34 17 Nov 18
OMG ! Never thought anyone could get rid of my 5 painful verrucas I had for about 4 years ......Over to you Claire , you are Amazing! Lovely lady and very professional. Heard about Swift treatment

and that's exactly what it was .Well worth the money .You'd be crazy to try anything else

read more
John Broderick
18:56 25 Nov 18
Lovely experience as always! Continue to go to keep my feet nice and soft!
Princess Smith
15:51 10 Dec 18
Fabulous place, very friendly atmosphere an always does a brilliant job! Would recommend!
rachael chi
15:06 22 Dec 18
I had an appointment to see Mark as I had a pain in the ball of my foot from being on my feet all day. He was great, professional and friendly. He made me a pair of custom insoles and now my pain has

completely gone! Would definitely recommend

read more
Abbie Davies
20:55 24 Jan 19
I saw Mark for a long standing problem which I had with my heal, it had been giving me pain for years. He was able to determine what the problem was and sorted it out, and I'm pleased to say I'm pain

free now. Many thanks, Joan

read more
Joan Wilson
20:16 24 Jan 19
Needed a foot clinic and found Allerton Foot Clinic. Booked based on previous reviews and so glad I did. Excellent clean tidy premises with a waiting area and 2 surgeries. Greeted by a friendly

receptionist. Treated by experienced, qualified professional practitioners. Amazing sympathetic service. The whole team are fantastic. Super friendly advice and aftercare. Looking for a foot clinic? Stop looking - you found a great one!

read more
Kevin Mellor
10:35 08 Feb 19
I am nearly 60 years old and had never ever been to a chiropodist in my life as felt my feet were to ugly and could not be helped. But what a find, I visited Claire and she was 'Fabulous' she put me

completely at my ease and sorted my hard skin and 2 corns. I was literally walking on air when i left so much so i now go every 3 months. I now show off my feet with sandals and painted toenails. You must visit and ask for Claire.

read more
Janice Byrne
07:22 24 Apr 19
Very professional and friendly environment. I have visited numerous times over the past few years and have always had a great experience. Thanks Claire 🙂
Lana Brolly
15:17 03 May 19
Fantasic clinic Marie and Claire are very professional the clinic is clean and welcoming i have nail reconstruction done by Marie can not recommend enough
Dannielle Allen
10:22 17 May 19
Marie and the team do a fantastic job on my feet as I'm always wearing safety boots. Always welcoming and feel relaxed when I come here.
Paul McCoy
12:34 17 May 19
Ive been a patient here since day 1. Claire has looked after my feet and I float out after each appointment. The best podiatrists in the city!
Jane Draper
12:28 18 May 19
Fantastic people from the reception staff to the podiatrist's. Made to feel very welcome.Very fast and good at what they do also. came for a consultation on the Wednesday and had in grown toe nail

surgery on the Friday. Can't thank them enough for fitting me in. Thanks

read more
I started coming here years ago and all the staff are brilliant. Very friendly and caring. From the moment you walk in and are greeted by the receptionist till you leave. You walk out like you're

floating on air! I hated having my feet touched but have got a lot better. Claire is very patient and has to be, as my feet are very sensitive. If you want to get any treatment done on your feet then don't go anywhere else. This clinic is the best and in a great location. Get your feet done then do a bit of shopping and treat yourself to a coffee. ?

read more
Janet Thurley
12:43 31 May 19
I am on my feet a lot in work and tend to get hard skin which can be sore Claire always sorts them for me and makes my feet feel lovely. I would highly recommend and wouldn't go anywhere else.
lesley devereux
12:54 31 May 19
My feet feel fantastic. Was nervous going in as I needed nail surgery but Claire put me at ease straight away and I'm so happy I've finally had them done. Lovely clinic and great staff. Thanks

ladies 🙂

read more
Michael Smillie
17:42 31 May 19
I have regular SWIFT verruca treatments at the clinic. Seen amazing improvement after just a few sessions. The team are very professional and make you feel calm at all times... brilliant service.
SIN Events
09:53 01 Jun 19
A big thanks to you all for leaving reviews! Myself, Claire and all our staff love to read the positive comments. We like to hear our clients leave happy, not just with their treatment but with

their whole visit to our lovely clinic. That makes us happy. ?

read more
I would definitely recommend you to give Allerton Foot Clinic a try. All the staff are so friendly and helpful as well as highly efficient. I have been coming to the Clinic for quite some time and

find that nothing is too much trouble and always get offered a welcome drink. The Clinic is clean and bright and modern.

read more
Pat Baker
09:53 07 Jun 19
Had the most wonderful experience today! A lovely cup of tea from Karen whilst Marie chopped away at my feet! Total transformation and now walking tall. Highly recommend these lovely ladies ?
Natalie Afriat
13:09 26 Jun 19
Just a lovely place, staff friendly and welcoming. Excellent treatment, even convinced my husband who has very nice feet to go every 3 months. Would recommend Allerton foot clinic without hesitation.
Beverley Shaw
19:47 29 Jun 19
Paid a visit to this clinic last week for the first time and now it feels like I'm walking on air. Would highly recommend this clinic to others as the staff were very professional and friendly which

made me feel very welcome. Will definitely be returning as they did a terrific job!!!! from Mr. B Lee

read more
Christine McPeake
15:36 21 Jul 19
In the 7 years I've been a customer of Marie and Claire, their professionalism as podiatrists has been of the highest standard and - as a health professional, has quite often provided excellent

independent advice on a number of my health conditions - diabetic and dermatology! I've recommended them to a number of friends who have not been disappointed

read more
Frank Nelson
12:19 29 Jul 19
Highly professional but warm and caring service. A warm welcome awaits at reception. Can't fault this practice at all - excellent!
Rob Johnson
11:08 30 Aug 19
Fantastic clinic. I contacted Allerton Road Foot clinic as a student in need of observation hours and they were brilliant in accommodating me the next day.The staff from reception through to the

practitioners themselves are all excellent and manage to combine knowledge, professionalism and friendliness to create the perfect environment as soon as you walk through the door. If you have any issues with your feet or lower limbs this is the place to go, I will certainly be recommending to friends and family in future.Thanks again for making me feel so welcome.Best wishes,Michael

read more
Michael Carr
10:36 21 Sep 19
Amazing service and really lovely people. Had an emergency situation as we were going on holiday and my daughter was really in pain. They fitted us in the next morning and Claire said to ring her

the following morning before we went away if there was no improvement; this would have been a Sunday!! All was well however but still Claire contacted us to ask how my daughter was coping whilst we were away. Unbelievable! Service above and beyond.Highly recommended 🙂

read more
Joanne Thurgood
17:04 05 Nov 19
these guys are fantastic! not only do they fix my feet every year to withstand some heavy challenges, they even donate to cause I am raising money for! highly recommended, even just for a foot MOT
David Stanistreet
10:14 06 Nov 19
I highly recommend Marie! She saved my day. The most thorough podiatrist in Liverpool.
Sharon Leary
10:33 24 Dec 19
Excellent Service.Professional and friendly.Highly recommended...5 Star..
andy oconnor
11:20 31 Jan 20
The ladies went above and beyond to make me feel at ease. Karen booked my appointment and then made me a cuppa when I arrived. Marie got me out of pain instantly. The clinic is spotless. Can't

recommend enough.

read more
Sonny Carter
16:45 31 Jan 20
Went in to get my ingrown toenail removed by Claire, It was very quick and professional, i was worried about this , claire was very professional and put my mind at ease straight away. would 100%

recommend.

read more
karl shields
16:08 04 Feb 20
Excellent service and advice. Very friendly. Didn't expect to laugh so much!
James Ashley
14:05 06 Feb 20
Son had struggled with an 'In growing' toenail for some time and kept the seriousness on the 'down low' to save himself a telling off! Anyway, it came to a head and we visited our doctor's

surgery...Managed to get a referral, but it wasn't until the end of June and with several activity events upcoming, it needed resolving asap.Called one Thursday afternoon, explained our situation, we were booked in Friday morning!Outstanding service, procedure was quick and relatively painless (initial needles cause short lived discomfort, but that's all), returned next day for dressing change and further advice.Would highly recommend their service, without hesitation - if you cannot wait and require resolution quickly, give them a call - all very friendly and approachable, very impressed.

read more
First visit on recommendation of a friend. Thorough assessment and treatment from Claire with good advice for ongoing maintenance. A great service that I would wholeheartedly recommend!
Paul Foster
14:38 05 Mar 20
Walking on air! Marie was really friendly and put me at ease. Thorough, excellent service for my beau and I. All my hard skin and cracked heals treated. I'll definitely be back and would

recommend this place to anyone.

read more
martina bellmon
16:58 16 Mar 20
A super professional and exceptionally clean clinic.As someone who works out a lot I get my feet done / dry skin removed every 6 weeks.They make the whole process something I look forward to!
Kim Thompson
20:24 16 Mar 20
Great place! Claire at the clinic was great, i will 100% be back. Would highly recommend 🙂
Sinead Griffiths
19:00 05 Nov 20
I heard about the Swift treatment so I went to Allerton Foot clinic to give it a go. Marie and Claire are brilliant and put me totally at ease during the treatments. 6 treatments later and my feet

look amazing!! Totally recommend Allerton Foot clinic to anyone, five stars!!

read more
Yvonne Boardman
08:33 24 Jul 20
The standard of service and care received form Claire and Marie has been outstanding. I badly needed professional help following chemotherapy and immunotherapy infusions and in the space of 4 visits

the change and improvement has been nothing short of remarkable. I cannot recommend highly enough.

read more
Richard Green
11:59 13 Aug 20
Never thought I would find myself here but great experience immaculately clean.Perfectlyexplained the different stages of treatment and what to do for the futureThanks again to Claire and staff
gary fosberg
23:25 08 Oct 20
very clean and profession, all the girls in there are lovely and make you feel comfortable, highly recommend x
Lois Salt
13:52 01 Oct 20
My son has suffered with very large verrucas for a number of years, we tried everything but nothing was shifting them. He came to the foot clinic and had 3 Swift sessions and they have finally gone.

Would highly recommend. The clinicians are wonderful as well, really friendly ?

read more
Jane Clark
10:17 19 Oct 21
Recently had nail surgery here and cant speak highly enough of the treatment and care from Marie. From my initial visit to the aftercare of the surgery, the whole process has been great.
Adam Saxon
06:27 01 Oct 21
Very friendly atmosphere, staff are excellent. First class treatment.
Second time I have been here to see Claire!Absolutely amazing treatment and I would never go anywhere else now! She got to the bottom of my problem when no one else could and was totally reassuring

all the time! I thought I was stuck with my foot pain forever! No way Claire has sorted it! She was very professional but lovely' friendly and funny! The clinic has such a welcoming feel to it and the girls on reception were lovely and helpful too! Deffo recommend!

read more
NIKKI GALLAGHER
20:28 01 Jul 21
One treatment of Swift on a verruca I've had for almost a year, I returned 4 weeks later for a check in and it's gone. I had previously tried every over the counter treatment with no luck but

extremely happy it's now finally gone. Thank you would highly recommend!

read more
Emma Finnegan
13:58 07 Jul 21